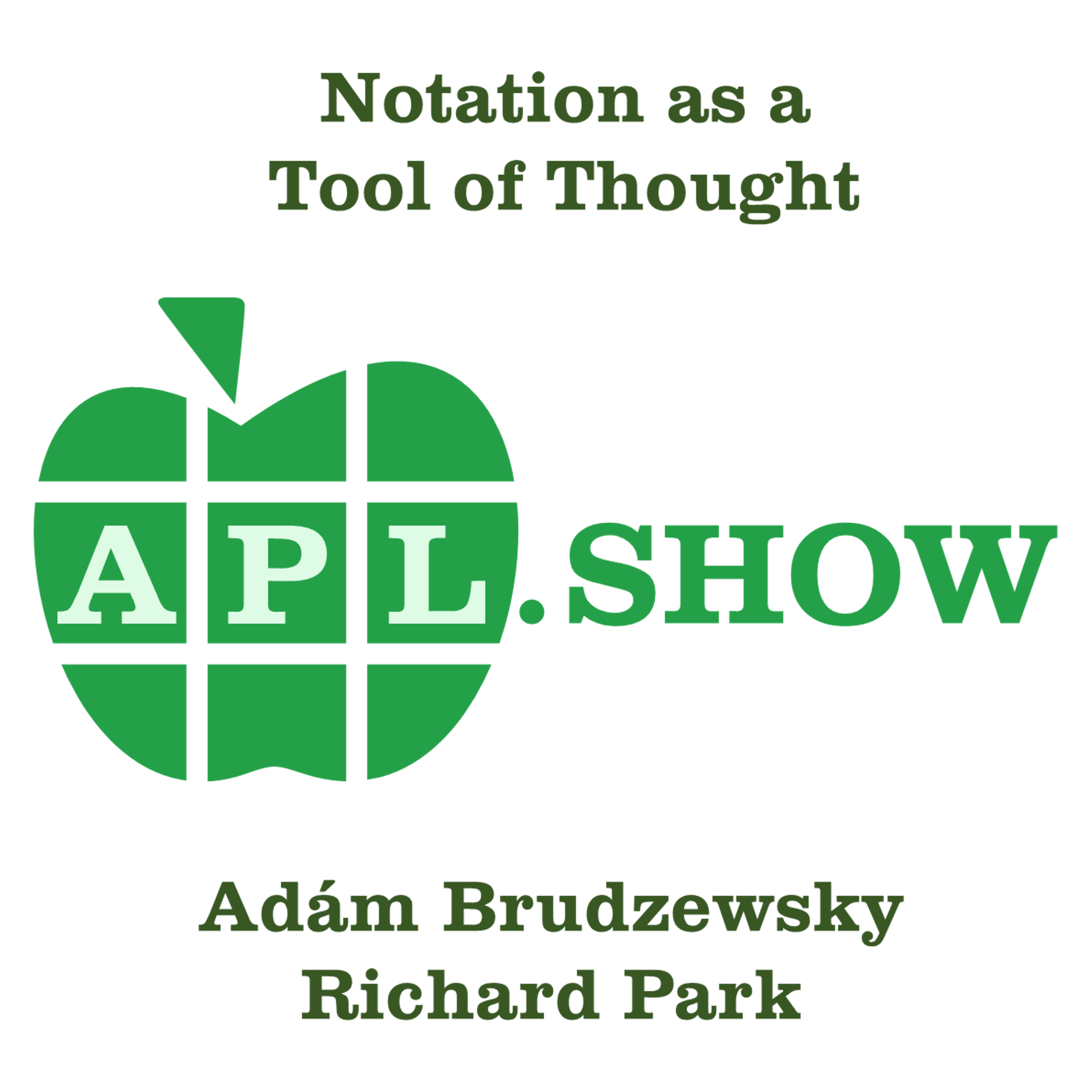 Inspired by Ken Iverson's paper "Notation as a Tool of Thought", this podcast explores various aspects of notation, in the context of the APL programming language.
---
Richard
is the media manager and an APL instructor at Dyalog Ltd, has taught APL at multiple schools, and created an online self-study course.
Adám
is head of language design at Dyalog Ltd, launched the APL Orchard chat room and the APLcart code phrase search, and is the co-author of the APL Cultivations book.
Both are regular presenters at various APL events, and recurring panellists on the Array Cast podcast.
---
Send feedback to contact@apl.show.
2 June 2023
Terminology, Files, and Array Theory

Notes
Together with out first guest, Silas Poulson, we begin by discussing terminology, but then we go on a wild ride, mentioning the history of file operations, review of various primitives, APL's array model, comparison of ways to apply functions, glyphs, syntax, and much more.
---
Video (YouTube) ∙ Audio (download)

tags: terminology, files, history