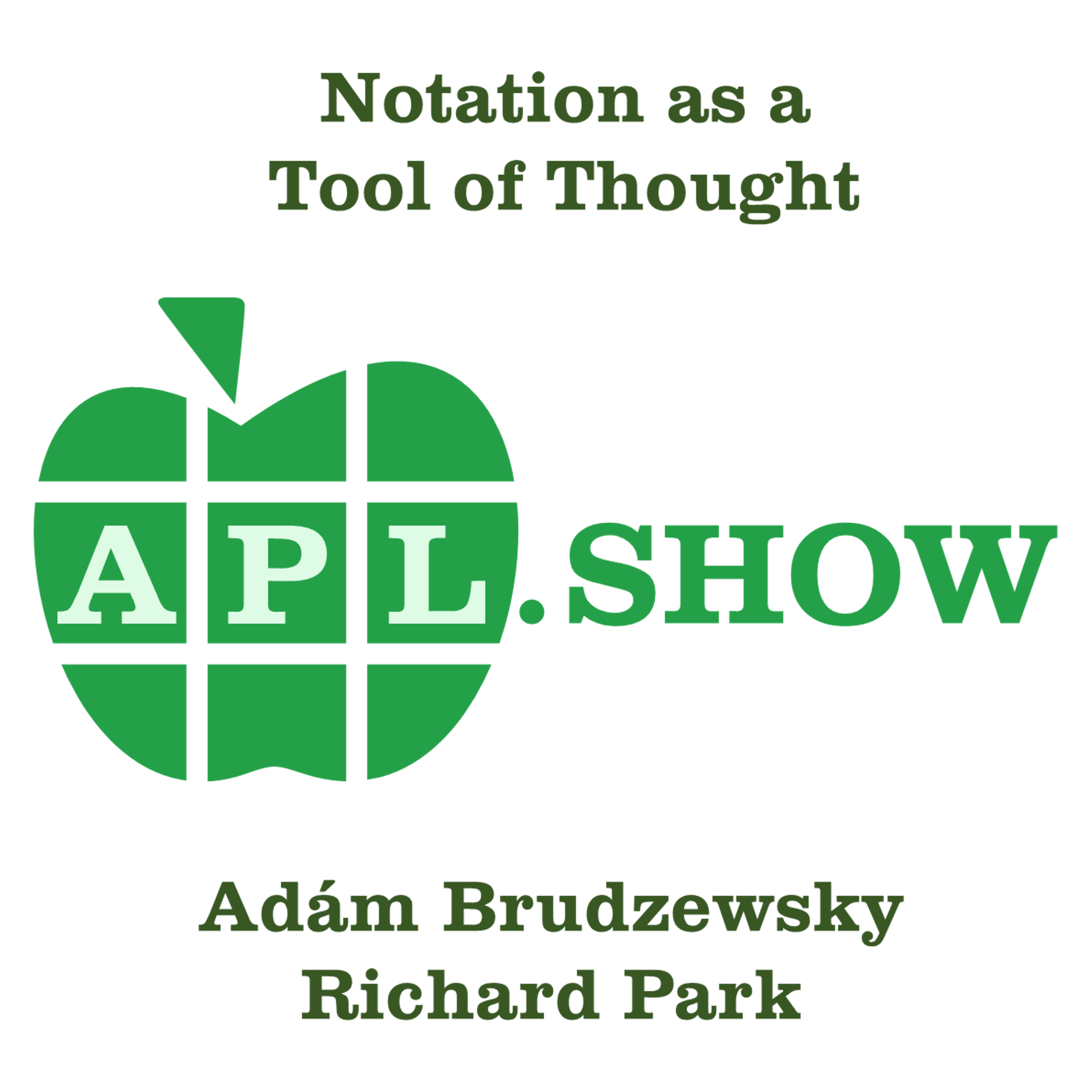 Inspired by Ken Iverson's paper "Notation as a Tool of Thought", this podcast explores various aspects of notation, in the context of the APL programming language.
---
Richard
is the media manager and an APL instructor at Dyalog Ltd, has taught APL at multiple schools, and created an online self-study course.
Adám
is head of language design at Dyalog Ltd, launched the APL Orchard chat room and the APLcart code phrase search, and is the co-author of the APL Cultivations book.
Both are regular presenters at various APL events, and recurring panellists on the Array Cast podcast.
---
Send feedback to contact@apl.show.