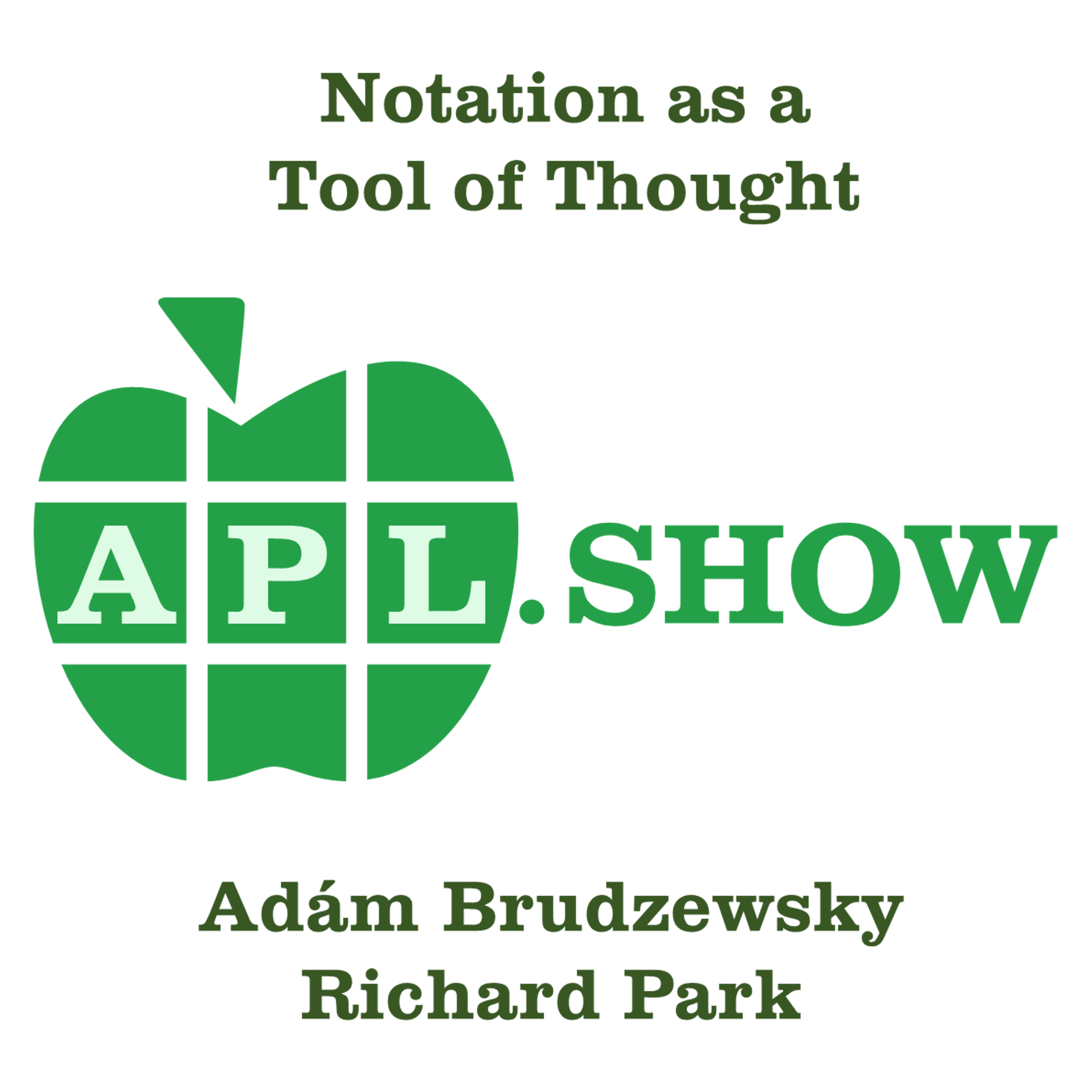 Inspired by Ken Iverson's paper "Notation as a Tool of Thought", this podcast explores various aspects of notation, in the context of the APL programming language.
---
Richard
is the media manager and an APL instructor at Dyalog Ltd, has taught APL at multiple schools, and created an online self-study course.
Adám
is head of language design at Dyalog Ltd, launched the APL Orchard chat room and the APLcart code phrase search, and is the co-author of the APL Cultivations book.
Both are regular presenters at various APL events, and recurring panellists on the Array Cast podcast.
---
Send feedback to contact@apl.show.
27 January 2023
Processes and Structures

Notes
After establishing our new name, we look at graphical diagrams that implement the structure of a system, and compare to the evolution of Iverson Notation into today's traditional user-defined functions in APL. We also discuss what aspects of that could be desirable in an integrated development environment.
---
Video (YouTube) ∙ Audio (download)

tags: interface, history